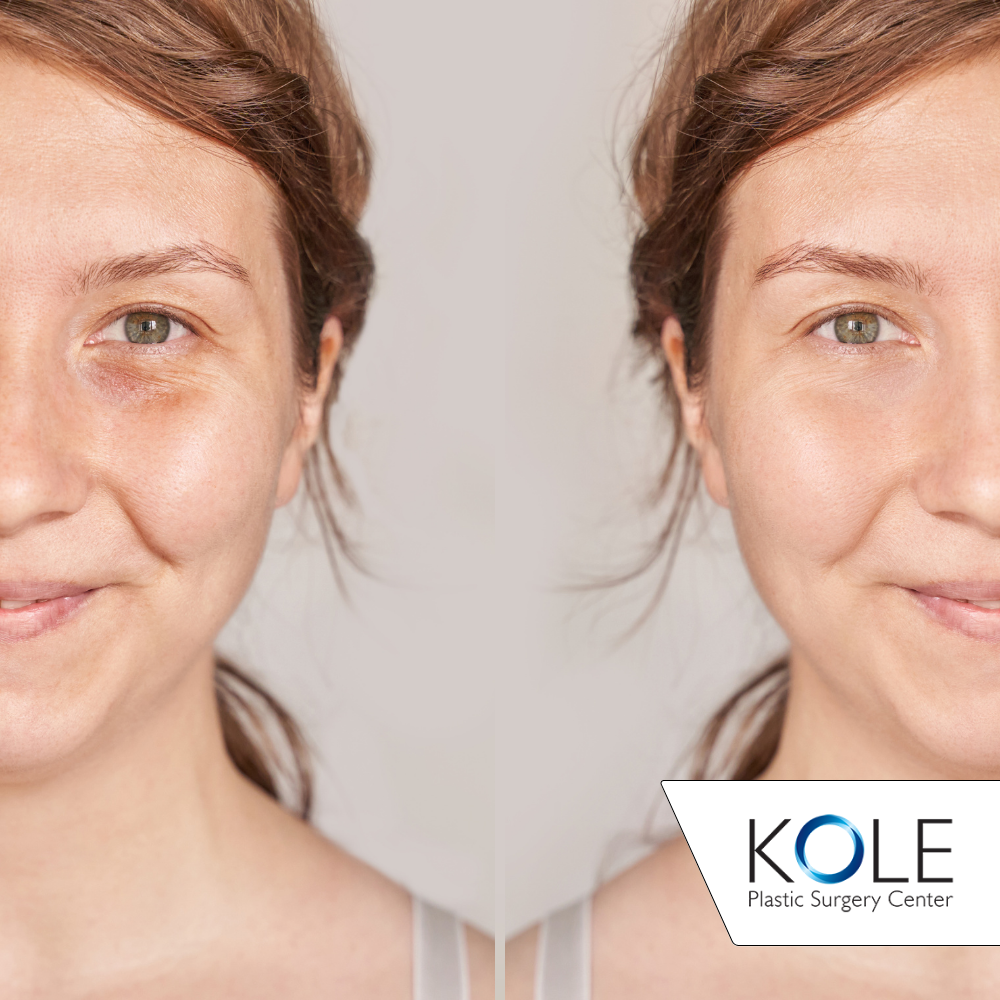 Eyelid or eyelift surgery, also known as Blepharoplasty, is a common and relatively simple elective facial cosmetic procedure. When performed accurately by a Board Certified Plastic Surgeon, Blepharoplasty allows a woman to look more rejuvenated and at least ten years younger. The outcome is a natural look.
Before opting for Eyelid surgery, women have questions that help that understand how the process works and how to make the best choice for their Blepharoplasty.
Should I ask my plastic surgeon about his qualifications for Blepharoplasty?
Asking your surgeon helps you feel comfortable with their skills and their care following up. Dr. Kole believes that all patients must feel comfortable with his skills and their safety, under his care, as well as his direct and honest manner.
Some of the most important questions to ask about your eyelid surgery prior to starting any other discussions with Dr. Kole or any plastic surgeon is about Board Certifications and accreditations. Dr. Kole is Board Certified in Plastic and Reconstructive Surgery.
Does Insurance pay for Eyelid surgery?
Patients will frequently ask if insurance will pay for their Blepharoplasty surgery. Typically, it is not common for insurance to pay for eyelid surgery unless there is medical necessity. You should inquire with your insurance company, directly, for their specifics.
For cosmetic enhancement procedures, insurance companies will not cover procedures. If this procedure is being performed out of a true medical necessity and can be proven, then payment will be made.
The payment amount varies among different insurance companies and the amount is based upon their specific formulaic customary amount. Upper Eyelid Blepharoplasty can be covered by insurance with a documented visual field defect from a visual field study performed by an ophthalmologist. Lower lid blepharoplasty is not a covered condition.
What other questions should I ask about eyelid surgery?
There are other questions you may wish to ask and address with your plastic surgeon. Here are additional top concerns and questions that women should find out from all plastic surgeons, to their satisfaction, when considering their eyelid surgery:
What is your availability should I have an emergency in the days or nights that follow surgery?
Are there pictures of other patients with before and after images to be seen?
How many years have you been performing Blepharoplasty surgery on women?
How many of these surgeries do you perform on a yearly basis?
What type of anesthesia do I need?
Are there possible side effects from the anesthesia and if so, what are they?
How much recovery time is needed for my specific lifestyle?
Will I have scars?
Where will surgery take place? If not in a hospital, is the facility licensed by the Department of Health?
If you are consulting with a plastic surgeon, then most likely, you have already given serious thought to eyelid surgery. It's possible you are already ready to move forward and want to consult with a skilled plastic surgeon. Most patients feel more comfortable consulting with a Plastic Surgeon and any other type of physician, based on word of mouth from family, friends and neighbors.
Plastic surgery is much more common and affordable than days gone by, as people are also more open to share their positive experiences. Often, during your consultation, you will want to get a 'feel' for the doctor's bedside manner and your comfort level.
Dr. Kole is aware that there are specific questions you will have about the actual facial procedures you want to have and understands completely that patients may feel nervous or hesitant and excited. Patients must feel trusting and comfortable with their surgeon.
You deserve nothing less.
Please contact The Kole Plastic Surgery Center at 215-315-7655 to schedule a complimentary consultation with Dr. Kole. Our office and PA Department of Health Licensed Surgical Center is conveniently located at 1122 Street Rd Southampton, PA 18966.