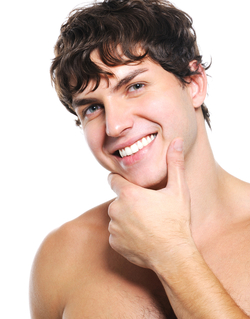 Going through a chin implant is definitely not the easiest thing in life. Hence, there are a few tips and tricks that need to be followed. Here is a list of some of these pre and post chin implant surgery tips that you need to consider.
1.     Research the Procedure that Best Suits You
If you are unhappy with way your face looks, you may want to get it tweaked a little. This tweaking can be done by way of a chin implant, a jaw implant or a cheek implant. Before you have decided on which implant to go for, you should ensure that there is prior research on your side. Going on gut feeling isn't the best thing to do when you are going under the knife.
2.     Your Dental Work needs to be done Pre Chin implant
Dentistry is an important part of your chin. Both of them are dependent on one another with the chin more so, on jaws and teeth. Hence, any dental work should be done before the surgery. This is to ensure that the shape of the chin is not adversely affected by the dental procedure. If it does, then having a chin implant after the dental work helps maintain better symmetry.
3.     Choose the Surgeon with care
As important as a chin implant may be for you, you just can't rush yourself and agree to the first surgeon you find. Such procedures are costly and you should try to minimize any complications. Hence, you need to ensure that you go through research to find a surgeon with esteemed credentials. Someone who does these procedures routinely like Dr. Kole is recommended.
4.     Avoid Pressure to your Lower Jaw
Once you have had a chin implant, there are a number of things that you need to get used to, one of which is making sure that the level of pressure in and around the lower jaw region is kept low. In the first few hours, you may experience bruising and swelling and cold compresses are recommended.
5.     Everything being perfect will take some time
Once you have undergone a procedure, you can expect to have instant results. But people who undergo a chin implant can take a while before their face regains its new shape as the swelling subsides this is normal with most Facial Surgery. As long as you can wait a few weeks, things will get better.