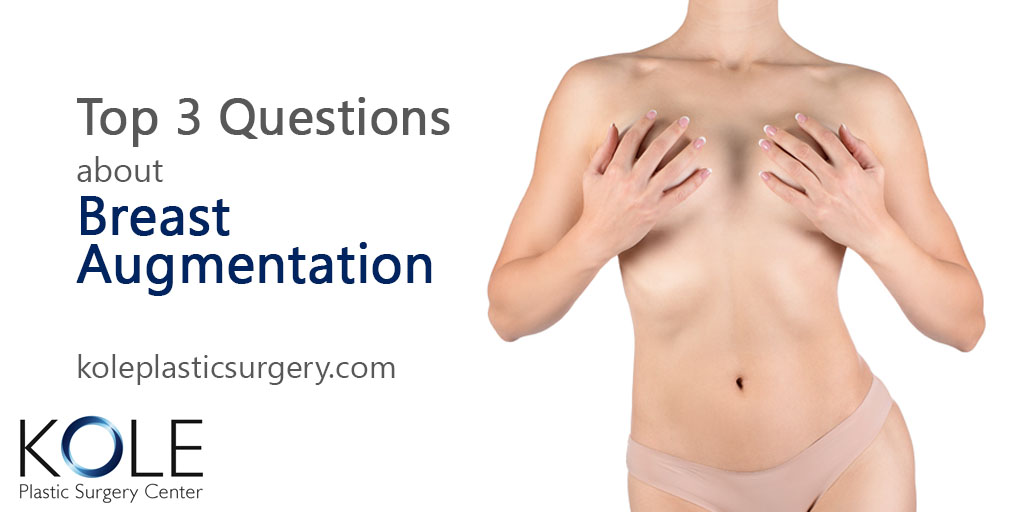 Three Questions to Ask About Breast Augmentation
If you're considering having a breast augmentation done, you're not alone. According to the American Society of Plastic Surgeons (ASPS), breast augmentation is the most popular cosmetic surgical procedure with over 300,000 having been done in 2018 alone.
You may still be overwhelmed with questions about how best to proceed. Any cosmetic surgery represents a potentially major transformation you are making to your body, and you want it to go right. The following are three questions you'll want to consider before undertaking such a procedure.
How Do I Determine Where to Have My Breast Augmentation Done?
Any surgery carries with it the possibility of risk to your health. For this reason, when it comes to finding a Plastic surgeon who is qualified, this is not an area where you want to start cutting corners. The first thing to check is that you have a board-certified plastic surgeon doing your breast augmentation.
If you live in the Philadelphia and Bucks County area, you are fortunate to be near The Kole Plastic Surgery Center. All cosmetic procedures at our clean, fully-staffed center are done by board-certified plastic surgeon Edward S. Kole.
Our practice is licensed and is a completely private center that has specialized in cosmetic procedures since opening in 2005. You will find many before and after photos on our website highlighting some of the breast augmentations Dr. Kole has done for our many satisfied patients.
Can I Get a Good Idea of What My Breasts Will Look Like?
Fortunately, when you have a breast augmentation consultation with Dr. Kole, you don't have to rely on before and after pictures alone to see how your surgery should turn out.
Our plastic surgery center now has the latest technology to enable you to see how your new breasts will look before you've made any payments for your procedure or been anesthetized by our board-certified anesthesiologist.
This technology is called Crisalix, and it's a revolution in plastic surgery. You basically provide one front and two side-view photos, and then we put them in the Crisalix 3D simulation software, and it shows you a rotating image of how your breasts should look after the surgery.
This technology complements Dr. Kole's existing skills and experience in having performed so many breast augmentations over the years. He knows how and where to make incisions so as to reduce any visible scarring from the procedure, so you are as happy as can be with your results.
How Long Is the Recovery and What's Involved?
While recovery times will vary somewhat, it does follow a definite general pattern. The most difficult part of your recovery will be in the few days right after the procedure.
This is when the swelling and soreness will be most noticeable. About a week after your surgery, you should be back to doing light activities that involve no strain. Though there may still be some discomfort, over-the-counter pain medications should be able to handle it at this point.
By the time a couple of months have passed, your breasts should be settled in place and swelling and bruising should be fading. After a few months have gone by, you'll be enjoying the confidence and smile that this procedure will bring you.
To schedule your free consultation or if you have more questions, contact our office today at 215-354-1010 and we'll be happy to assist you with your breast augmentation needs.