Finding the Right Plastic Surgeon
Published on September 5, 2017 by
Kole Plastic Surgery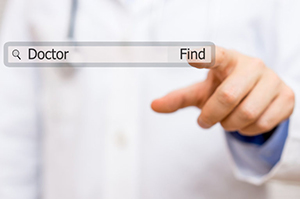 Deciding to have plastic surgery is not a decision that is made lightly. Plastic surgery can be a life changing experience, and the results of that surgery can affect the rest of your life for better or for worse. There are many considerations that you should contemplate before having plastic surgery, and one of the most important decisions you'll make is deciding who should perform the surgery.
A successful procedure can only be accomplished if you find the right surgeon to understand your unique goals and lifestyle.  A surgical change to your appearance is not one that you can take back easily. It is imperative to feel comfortable with your surgeon, and know that he or she can meet your needs, and has the ability and skill set to do so.
Key Points to Look for in a Surgeon
Plastic Surgeon vs. Cosmetic Surgeon: It is important to understand the difference in a cosmetic surgeon vs. a plastic surgeon. Following completion of medical school, a board-certified plastic surgeon serves first as a surgical resident for at least three years where they undergo rigorous training in all aspects of surgery and then three years of focused plastic surgery training. The process can take six to eight years or more and many further their training in fellowships including microvascular, craniofacial, hand, pediatric and aesthetic. This is a key differentiator between a plastic surgeon and a cosmetic surgeon.
Board Certification: A board certification means that the doctor is an expert in their field. The doctor has voluntarily met additional standards through a written and sometimes an oral examination. In order to remain board-certified, maintenance is required to assure that the doctor is up to date on changes, advancements or updates in a particular specialty. Dr. Kole has a double board certification; he is board-certified in both general surgery and plastic and reconstructive surgery by the American Osteopathic Board of Surgery.
Accredited operating rooms: Your safety during surgery depends in large part on the anesthesiologist and the operating facility. Licensed operating rooms include key life support systems just in case something goes wrong. Ask where they perform surgery, and find out that facility's level of accreditation. Dr. Kole operates in a licensed private plastic surgical center. The Pennsylvania Department of Health has granted this Center a license since opening in March 2005. The Kole Plastic Surgery Center is a completely private center. Dr. Kole is the only surgeon who performs surgery at the center. Dr. Kole also works with a board-certified anesthesiologist, registered nurses and a surgical technician.
Your plastic surgery results will stay with you for quite some time and can really shape the way you view yourself, so it is wise to take your time and make an informed decision. Take the time to know your surgeon both before and after surgery. A healthy recovery is imperative to yield the best outcome. You need to feel very comfortable with your surgeon and know that your surgeon understands who you are and the goals that you are trying to achieve. Call Dr. Kole today to learn more about his credentials and why he is the best choice for you!