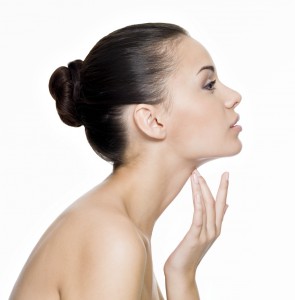 More often than not, age and the environment we live in, play a very large part when it comes to our skin, causing it to droop, which in turn makes our entire appearance look even older and unattractive than we feel. Don't you wish there was a way through which you could literally reverse back time and get back that youthful and vibrant healthy appearance that is enviable by many?
When it comes to natural remedies to fix this issue, there aren't any, because in many cases, the laxity of the skin is significant and can't be fixed, even by rejuvenating facial creams. This leads to another option, which is of surgical procedures done in the trouble areas, especially in your lower face, neck, and jowls.
However, not many people want to undergo surgery and undergo general anesthesia, which is where Precision TX™ comes into the picture. Nicknamed as the 'knifeless surgery', the revolutionary and highly effective Precision TX™ is basically a laser treatment which tightens the skin nearly as effectively and with far more safety and efficiency as traditional surgical procedures.
This Is How Precision TX™ Works
This highly simple yet effective revolutionary technology was developed by Cynosure, the premier manufacturer of specialized lasers which is why the authenticity and quality of this treatment cannot be denied.
The minimally-invasive procedure can be easily used to tighten the skin that is around the lower face, neck and jowls by making a small incision under the skin, removing the unwanted fat and tightening the skin by heating the dermis thus encouraging the new production of collagen.
This in turn, helps to tighten the skin of the troubled areas, which leads to a much more youthful appearance and plumper ticker more vibrant appearance to your skin.
The Benefits of Precision TX™
The Precision TX™ hasn't been nicknamed 'knifeless facelift' for no reason. In actuality, the minimally-invasive procedure provides all the benefits of a traditional facelift, minus the discomfort of general anesthesia. In addition to this, a number of other benefits of Precision TX™ are:
Accurate and highly efficient melting of fat tissues
Use of local anesthesia
Reliable and predictable results
A minimal recovery time
Much safer than other treatments, due to ThermaGuide temperature control system which protects the skin from too much heat which can damage the skin
Tighter and youthful looking skin
Long lasting results due to new production of collagen
Do you wish for an elegant shaped neck, rather than the dreaded Turkey Neck that doesn't seem to go away, even with so much effort? Now you can not only get the neck and features that you desire but turn back time and your face back to its youthful and glowing appearance!
Schedule a consultation with the provider of plastic surgery and procedures and make use of the excellent expertise offered by Kole Plastic Surgery of The Kole Plastic Surgery Center Center. The center has been providing its services within Philadelphia, Bucks, and Montgomery County areas since 1998! Call 215-315-7655 to schedule your complimentary private consultation to learn if Precision TX™ is for you.