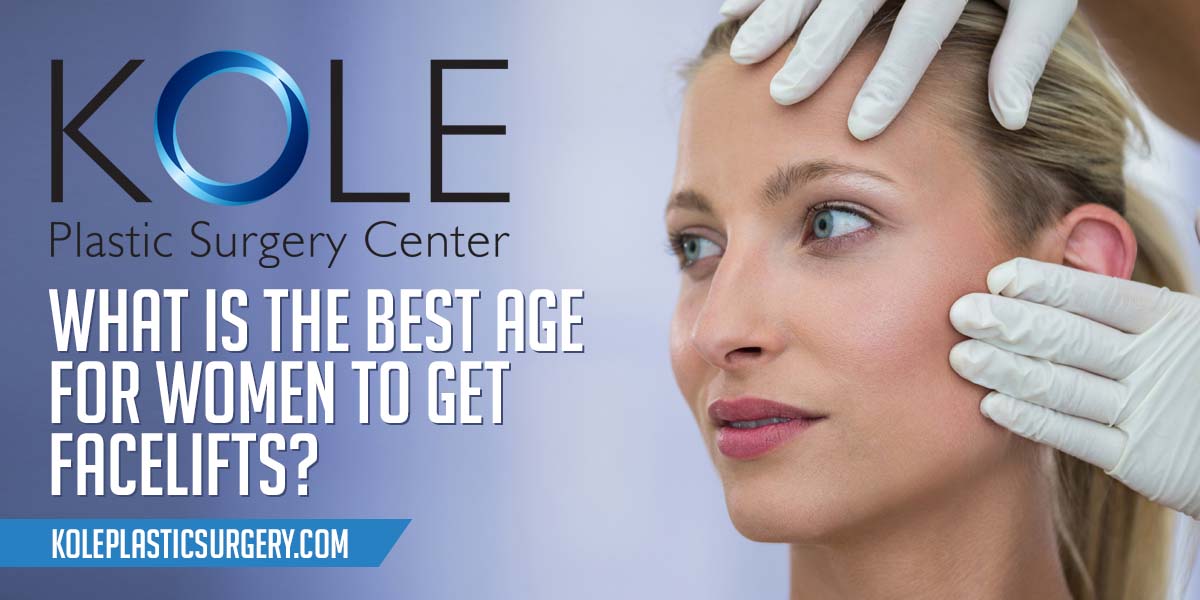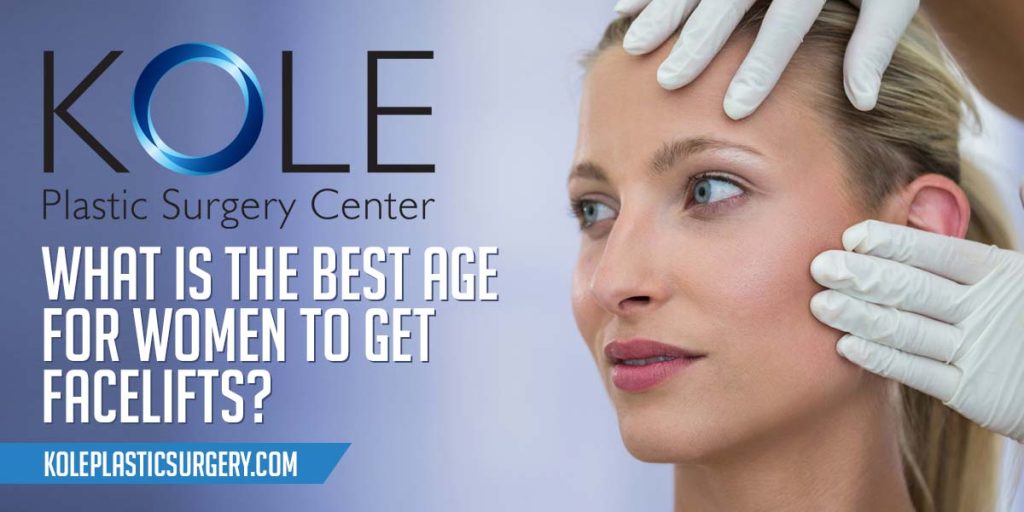 Age hits every one of us. For women, their appearance changes naturally with age and becomes something they begin to focus on more as it becomes more noticeable.
Women show signs of facial aging, with aging and gravity, as well as the skin's loss of elasticity.  Usually, facial wrinkles, lines and folds become accentuated and deepen, which then show different aging progression, to several areas of a woman's face and facial expressions.
Once these issues become more apparent, women start looking for facial surgical options to combat the changes of time.
This is where a facelift comes in.
A facelift is a very common elective cosmetic surgical procedure.  Most women consider having a facelift as a way to have a rejuvenation of youth and spirit, brought back, by way of their facial appearance.
When is the right time/right age to have a facelift?
Dr Kole and other plastic surgeons are often asked by women when is the 'right' time and what the 'best age" is to have a facelift.
Usually when women start to become less happy with what they see in the mirror, or the subtle changes no longer look as appealing as they did they begin to question whether it's time for a facelift.
Honestly, there isn't a 'right', 'perfect' or 'best' age to proceed with a facelift surgery.  The degree of aging and how early its effects are on the face is completely different for every individual.  Any and all undesirable signs of aging for women are based upon personal and hereditary factors; bone density loss and facial fullness, skin laxity with loss of skin elasticity, etc.
Additional factors that aggravate facial aging include but are not limited to:
Smoking
Stress
Hormonal imbalances
Poor nutrition
Excessive sun exposure
With individuals having their own unique aging pattern the age that is best for you depends upon your aging signs, your realistic expectations of post-surgical beauty and your acceptance that facial aging is a natural part of life.  Everything involved is relative to you and your situation.
Is it better to have a Facelift at a Younger Age?
When a facelift is performed at a younger age, 40s-50s, the results do tend to last longer, due to the facial tissue having more elasticity than in the following ten years.  During this age span facial lines are not as deeply set making it easier for Dr. Kole to achieve the most natural looking results.  Often, women have additional procedures to complement their entire look during a facelift.
Procedures such as Eyebrow lift, Eyelid Surgery, Neck Lift and Neck Liposuction are often performed at the time of a facelift.  These additional procedures will be discussed thoroughly, at your complimentary consultation with Dr. Kole, as all surgeries are performed on an individualized basis based on their specific needs in order to achieve the most desired goals and outcome.
Can I wait until after 60 to have a facelift?
Should you choose to wait until after your 50's, know that women choose to have facelift surgeries throughout many different age ranges.  The ultimate goal is to appear more youthful in the most subtle way possible, at whatever age you choose to have a facelift.
Find out if now is the best age for you to undergo a Facelift.  Please call The Kole Plastic Surgery Center at 215-315-7655 to schedule a FREE consultation with Dr. Kole.  Our office is conveniently located at: 1122 Street Rd Southampton, PA 18966