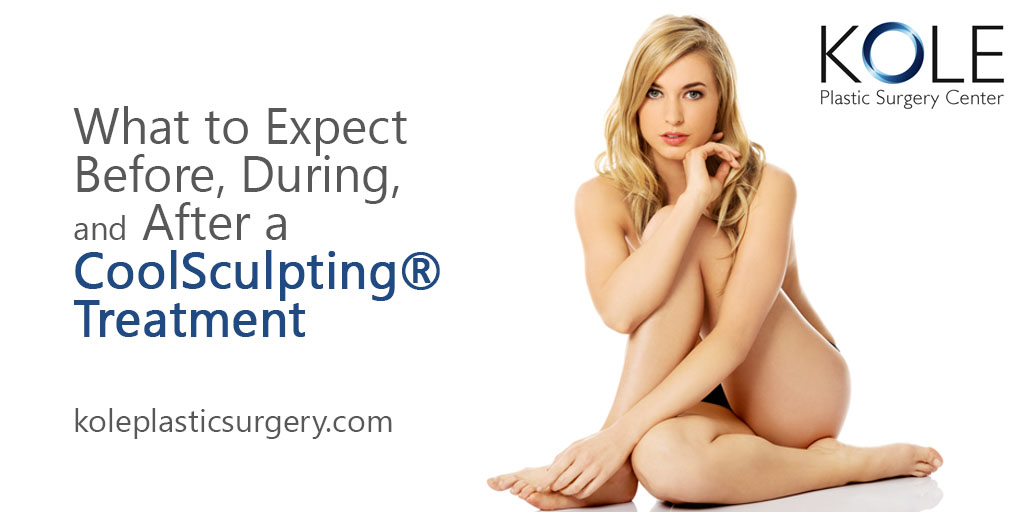 What to Expect From Your CoolSculpting® Treatment
Have you been following a good diet and getting regular exercise to trim your waist but not seeing the results you were expecting? You may have stubborn areas of fat that just don't seem to go away no matter how much you restrict calories or work out.
This is where the cosmetic procedure known as CoolSculpting® can help.
This revolutionary new procedure is based on the fact that fat cells are more delicate than your skin or muscle cells. CoolSculpting® is a technology that gets pockets of fat in your body to a low enough temperature to kill the fat cells while not harming anything else like your skin or blood vessels.
Best of all, it accomplishes this with no incisions, injections, anesthesia, pain or recovery time, so you're on your way out the door to enjoy the rest of your day after the procedure.
Are You a Candidate for CoolSculpting?
The first thing to do before having CoolSculpting® done on yourself is to meet with an experienced plastic surgeon and determine if you're a good candidate for it. If you live in the Bucks County and Philadelphia area, you will be able to call The Kole Plastic Surgery Center to set an appointment.
Dr. Edward S. Kole, a board-certified plastic surgeon, handles all consultations and does all the procedures at our clean, licensed, private cosmetic surgery clinic in Bucks County, Pennsylvania.
With Dr. Kole having over 20 years of experience in cosmetic surgery, he can quickly assess your situation upon meeting. At our practice, we'll listen to you and determine what you're trying to achieve from CoolSculpting® and then assess if you are a good candidate for the procedure and if it can get you the results you're looking for.
Undergoing CoolSculpting®
Thanks to the wonderfully non-invasive nature of this technology, you'll be more comfortable during this cosmetic procedure than most. You may initially experience some tingling, aching, cramping and feelings of pulling, tugging and intense cold in the area being treated, but any such symptoms will pass as the area becomes numb.
You'll be able to read a book, work on your laptop, watch a movie or listen to music while undergoing the procedure. A CoolSculpting® session lasts about an hour, so the appointment will barely take any time out of your day.
At The Kole Plastic Surgery Center, we combine our experience with this advanced technology with the knowledge of what you're looking to achieve to freeze the fat cells in those stubborn areas and get you on your way quickly.
What to Expect After Treatment
While you can start seeing results in about three weeks, they'll be most apparent after two months. This is the time period for the body to naturally dispose of the dead fat cells. Also, because the fat cells are killed, they will not come back, so the fat loss should be permanent assuming you follow a reasonable diet and don't pack new weight on.
If you're fairly pleased with your appearance but have some stubborn areas of fat that just won't go away, you don't have to put up with it.
Call the Kole Plastic Surgery Center today at 215-354-1010 and Dr. Edward Kole will see if you're a good candidate for CoolSculpting®, so we can freeze the fat and make you look better than ever!