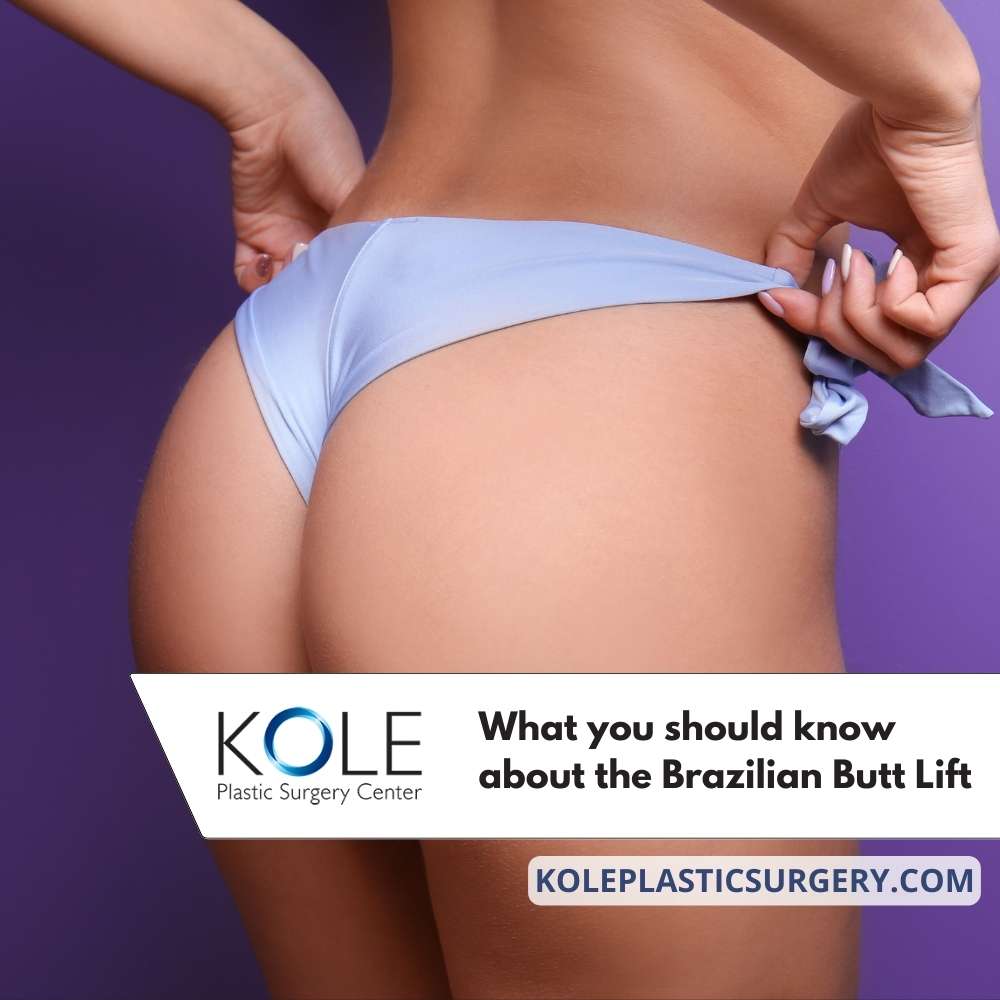 Are you unhappy with the way your butt looks in jeans, wishing you had more curves and fullness in your backside? If that's the case a Brazilian Butt-Lift is the answer.
The Brazilian Butt-Lift pioneered in the 1960's by Dr. Ivo Pitanguy a Brazilian plastic surgeon is a fat transfer procedure that takes fat from a part of your body and transfers it into the buttocks giving your backside a more natural curvy and full appearance. 
Brazilian Butt Lift vs Buttock Implants
When having any plastic surgery each person has to decide their goals and desires The Brazilian butt lift, or BBL, is a wonderful way to essentially "kill two birds with one stone" by removing unwanted fat from one region and using it to reshape the buttocks.
Unlike other forms of buttock surgery, such as placement of silicone buttock implants, a Brazilian butt lift is touted for providing more natural-looking results while also creating more roundness in your backside while at the same time addressing issues such as the sagging and shapelessness that sometimes occur with age.
In the hands of Dr. Kole, a specially trained plastic surgeon the Brazilian butt lift procedure has a low risk for complications while achieving remarkably natural looking and feeling results.
The Brazilian Butt Lift Procedure
The Brazilian Butt-Lift surgery may take between 90 minutes and four hours depending on how much fat needs to be harvested, the location of the treatment areas, and the size and shape you desire for your buttocks.
The procedure is usually performed under anesthesia, when a smaller volume of fat is transferred it may be done with only numbing medication.
Dr. Kole uses liposuction to remove fat from areas of your body, such as your hips, stomach, or thighs. The fat that has just been removed is purified and injected into specific areas of the buttocks to create a more rounded, full look. The procedure is finished when both liposuction and fat transfer incisions are closed with stitches. 
Brazilian Butt Lift Recovery Process
Avoid placing too much weight on your buttocks for several weeks after the surgery. Dr. Kole suggests not sitting for extended periods and not sleeping on your backside for at least two weeks after your Brazilian butt lift procedure.
Most patients return to work in two weeks. In approximately two months, discomfort, bruising, swelling, and soreness should resolve completely. You can expect to feel normal again after two weeks on average and in six months to see the full results.
Brazilian Butt Lift Side Effects
Some side effects that may occur, most common with the Brazilian butt lift procedure are infection scarring and local pain at the site of liposuction and buttock fat injection sites. Soreness is the most common side effect but generally resolves in several weeks.
Contact Dr. Kole Today
If you are ready to look and feel better in your clothing and get a sexy bikini body call Dr. Kole for a consultation today!
 Kole has advanced medical training and a distinguished record of success in plastic surgery. Dr. Kole achieves exceptional results serving women and men in Southampton, PA, Philadelphia County, Bucks County, Montgomery County, and surrounding areas.
Learn about all body contouring options available at Kole Plastic Surgery Center. Contact us today at 215 315-7655 to schedule your personal consultation.