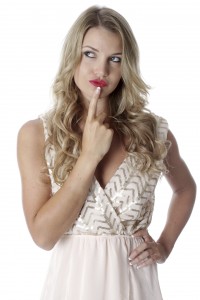 Thinking of Liposuction? A good option is SmartLipo® – a minimally-invasive surgery. Why?
For Improved Health
This SmartLipo® laser liposuction surgical procedure is the best kind of liposuction available today, due to its ability to produce superior results with far less trauma and downtime. Ideal for working women and those with a fast life, SmartLipo® offers a fast recovery time as well.
This revolutionary and minimally-invasive surgical procedure uses the help of laser technology that melts and liquefies the fatty cells in localized areas of the body. In addition to this, due to removal of unwanted fat and the production of new collagen, the skin seems far smoother and tighter as compared to traditional liposuction.
The areas on which this SmartLipo® technology can be used on are;
Thighs
Buttocks
Male Breasts
Abdomen
Love Handles
Arms
Flanks
Neck
Bra Fat
For Improved Appearance
A number of decades have passed since liposuction was first introduced as a means to get rid of unwanted and unattractive bulges and fat on the body. Now it's considered to be the safest and most effective cosmetic procedures performed, especially the revolutionary and minimally-invasive SmartLipo surgical procedure.
It was in the late 1980s, that refinements were made to the procedure and which lead to the development of the safest technique used in liposuction today, i.e. the tumescent method.
The tumescent liposuction method comprises of injecting directly into the fat, a solution of normal saline and numbing medicine i.e. local anesthesia. The fluid then works to anesthetize the sites to be operated and decrease subcutaneous bleeding, significantly.
Those patients, who don't wish to go to sleep while being operated upon, opt for SmartLipo as the procedure is performed while the patient is awake. Even then, they experience minimal amount of discomfort and a much quicker recovery as compared to traditional liposuction procedures.
For Fat Removal
With SmartLipo®, it's recommended that patients opt for localized areas that have more fatty deposits as compared to normal. This will ensure the complete removal of fat from the body, while minimizing the chance of risk significantly. At the end of the procedure, you will be left with an aesthetically appealing appearance and with smooth contours.
For Unwanted Fat Removal
The technique used by SmartLipo® is to inject local anesthesia into a small incision in discreet places. Once numb, the laser fiber, not only helps to decrease bleeding but also disrupts fat cell as well. In addition to this, because fat is melted under the skin contraction is far greater than traditional liposuction methods.
So, what are you waiting for? Give us a call today for a consultation with Kole Plastic Surgery and The Kole Plastic Surgery Center Center who have been treating the good people of the Philadelphia, Bucks and Montgomery County areas since 1998. So pick up your phone, dial 215-315-7655 to schedule your complimentary consultation!