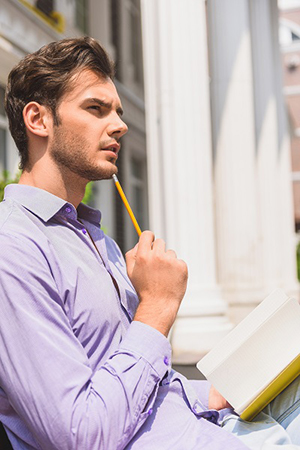 A chin implant, also known as a chin augmentation is a plastic surgery that is meant to enhance the looks of the person. Not many people pay attention to this feature on their face but the chin does make a huge impact on how your looks pan out.
For those who have a weak chin, or a non-existent chin, getting a chin implant surgery can be a viable option. Moreover, they can also help get rid of excess fat around the face. If you're looking to get a chin implant, here's a look at some of the benefits.
1. Youthful Appearance
For anyone looking to combat wrinkles on their neck, a chin implant can be a good way to tighten the muscles in the area and smooth-out the skin. Most often, the skin is loose owing to weak muscles or excess fat. With chin implant facial surgery, you can smooth loose muscles and diminish fat deposits with ease as well.
2. Natural Results
Chin implants are inserted with the greatest care in order to ensure that the results look as natural as possible. The process allows surgeon great flexibility in that they can choose to add a chin that would look natural for the person. Moreover, with procedures like Kybella, it is possible for you to enjoy a non-surgical, non-invasive procedure that targets excess fat and gives you the sculpted jaw line you have always dreamed of having.
3. Facial Symmetry
Sometimes, a person may feel like their face is not symmetrical. Luckily, this can be corrected with the help of a chin implant. Oftentimes, it's the weak chin that is ruining the symmetry of your face. With a more defined jaw line and a prominent chin, you will be able to complement your facial features with ease. Sometimes, this symmetry also helps to draw attention away from other features.
For example: You may feel like your nose is too large or feel like your cheeks do not have enough definition. However, with a chin implant, you could balance out your features as well as add definition to your facial profile as well.
4. Boost in Confidence
Everyone wants to look good and often times, our features can be working against us. For people who want to look their best and feel their best as well, a chin implant may be just the thing. Sometimes, this has been bothering one for a long time. Exercise can also not always help deal with this owing to the fact that it is very difficult to target fat in the area.
Getting a Professional
Chin implants, if done right cannot only enhance your facial features but also emphasize your jaw line and help eradicate wrinkles on your neck and jaw area too. If you're looking for a professional, Board Certified plastic surgeon for chin implants, give us a call us at 215-315-7655 or contact us by filling out our form online to get a free consultation session. In the expert hands of Dr. Kole, you can minimize potential adverse effects or problems. We are conveniently located at [primary_address], Southampton, PA, Bucks County, PA [primary_postal].