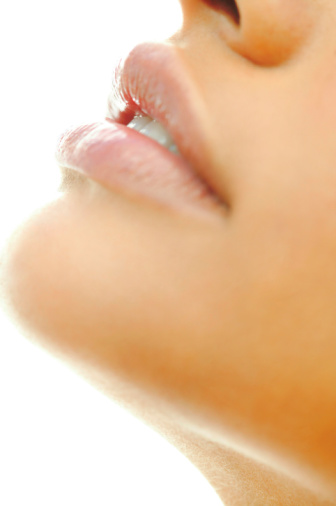 When it comes to plastic surgery procedures, there are many misconceptions about them that could cause a lot of anxiety and nervousness among patients. Keep in mind that facial surgery has expanded in leaps and bounds and what was believed a few years ago, has been completely disproved by medical advancements now. Among them, the following are the most common misconceptions you might have about chin implants.
Chin Implants Look Too Unnatural
For people who have weak and non-existent chins, a chin implant will end up giving more definition to their face. While it won't look un-natural, it is normal to be conscious about our looks.
Thinking that it would look too un-natural is a common fear, not only with chin implants but with any other form of facial surgery as well. Luckily, Kole Plastic Surgery will be able to guide you and help assuage all your fears by discussing how the procedure will occur.
Chin Implants are meant for Men
No, chin implants are gender neutral and not marketed for men alone. It's not always men who need to have strong, chiseled jaw lines. While it is more common for them to get chin implants, even women can improve their looks by opting to get this surgery.
Moreover, Dr. Kole will always pick a chin shape that works well with your other features so whether you're a man or a woman looking to get a chin implant, your new chin will complement your looks.
Chin Implants Can Help With Double Chins
Chin implants can help deal with double chins based on the kind you opt for. Full profile chin implants can increase the length of the jawline forward and help take some slack out of the jawline.
Keep in mind though that this is only based on the kind of double chin you have. Dr. Kole may recommend you get some other mode of treatment to deal with extremely large double chins before you get a chin implant done like Kybella, the fat melting injection or possibly liposuction to debulk the extra fat.
Chin Implants Take Longer to Recover From
The neck and chin area is more sensitive but recovery time will largely be based on the kind of procedure you undergo. For example: A surgical procedure for your chin implant could mean you need 2-3 weeks or more for the bruising and the swelling to go down. On the other hand, if you opt for one of the non-surgical, non-invasive procedures like Kybella, you could only require a couple of days to recover.
Keep in mind that your overall health, skin type, age and other factors can also make a direct impact on your recovery as well.
Professional Consultations
When it comes to chin implants, it is always best to get a consultation before hand to evaluate what sort of procedure would suit you best. If you're interested in getting a chin implant, call us now at 215-315-7655 or contact us by filling out our form online to get a complimentary consultation with Kole Plastic Surgery