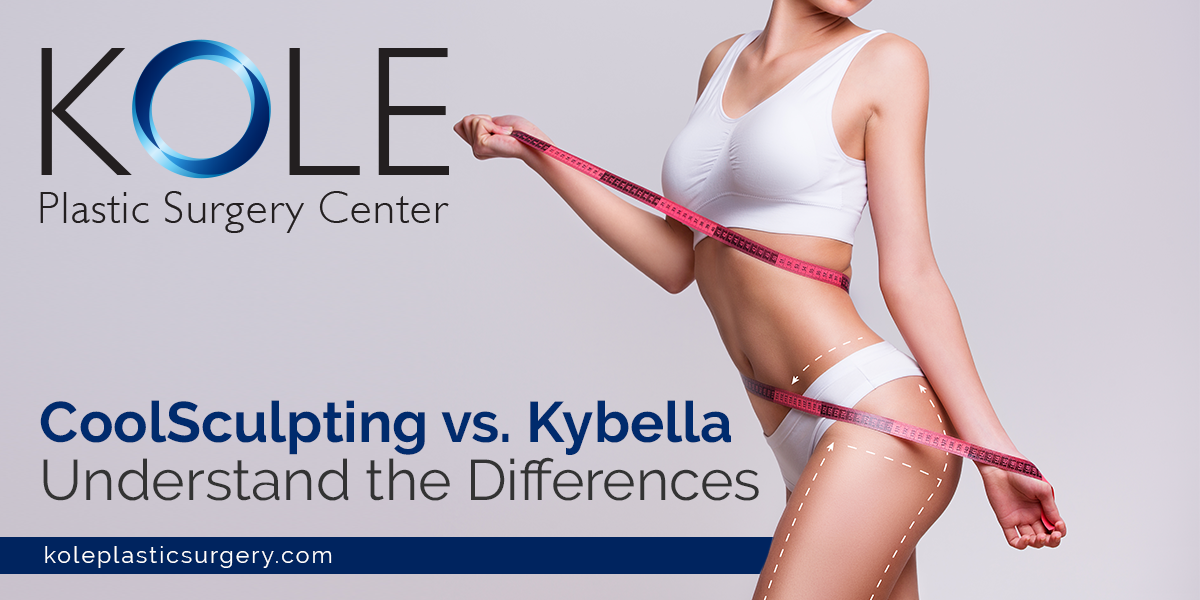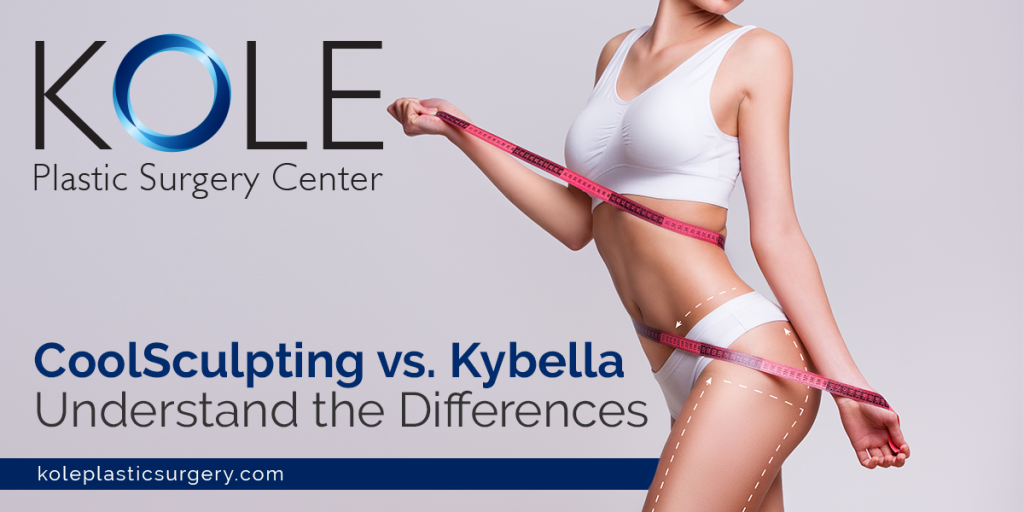 At the Kole Plastic Surgery Center, we see many patients who are generally in good shape but who have pockets of fat in areas around their body that diet and exercise just won't eliminate. 
Our board-certified plastic surgeon, Dr. Edward S. Kole, has the experience and expertise to handle many such problems with non-surgical, non-invasive treatments that offer you the benefit of no recovery or downtime after treatment. 
The two most common of these when it comes to fat reduction are CoolSculpting and Kybella.
How Do CoolSculpting and Kybella Work?
Each of them utilizes a different approach to rid you of pockets of excess fat. 
CoolSculpting, as the name implies, works by freezing the fat to a temperature that makes it crystalize. This results in the death of the targeted fat cells, which are then eliminated by your body through natural processes over a couple of months. 
Treatment time for each area will be about half an hour, and because this is a non-surgical, non-invasive procedure, you'll be able to read, watch a movie or work on your laptop while undergoing it at our center. Each treatment at the Kole Plastic Surgery Center using this method will give you about a 20 to 25 percent fat reduction in the treated area. 
Kybella is a treatment that involves the injection of a naturally-occurring substance into your body that helps it eliminate fat. It typically takes between 10 to 20 injections per visit, which lasts about 5 minutes. Depending on how much fat reduction you need, it may take a few treatments with each one about 6 weeks apart. 
When you come to our plastic surgery center, our board-certified plastic surgeon, Dr. Kole, will give you a consultation and tell you how many injections you may require to achieve the results you're looking for. Kybella is particularly known for reducing the fat below the chin. If you have a double chin and are feeling self-conscious about it, we can help you.
How Do I Know Which One I Need?
You don't but Dr. Kole does. That's where his expertise as an experienced cosmetic surgeon comes in. Our State-of-the-art licensed and completely private plastic surgery center has been open since 2005. Dr. Kole has helped residents throughout Bucks County look and feel better through a wide variety of surgical and non-surgical cosmetic procedures. 
Generally speaking, CoolSculpting will be more appropriate for a wider variety of treatment areas where you have excess fat that's proving resistant to diet and exercise. I can use it to help you rid yourself of your love handles, man boobs, saddlebags and muffin top as well as pockets of fat in other areas. 
Kybella is specifically approved by the FDA for removing fat under the chin, so I will consider recommending its use during our consultation if you have a double chin. 
If you have stubborn pockets of fat, despite being in generally good shape overall, please call us at the Kole Plastic Surgery Center, at 215-315-7655 so we can set an appointment for your complimentary free consultation.