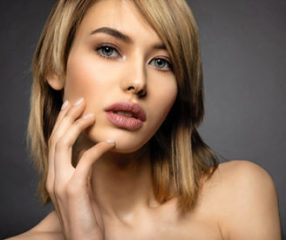 Whenever you are about to make a pricey purchase of any kind, the cost of whatever you're getting will, naturally, be a paramount concern. When it comes to getting a plastic surgery procedure, however, it should not be your first concern. In any medical procedure, how the end results affect your health should be your first concern. Additionally, with plastic surgery, you want to make sure you're aesthetically pleased with the outcome of the procedure.
Your Safety During the Surgery
While chances for complications are low during a breast augmentation procedure, it is still possible. You want to make sure your doctor is well trained and can handle any situations that may arise.
The first thing you need to check is that the doctor you're thinking of using is a board-certified plastic surgeon. This certification tells you that they've been through rigorous standards of training and examination and possess a certain baseline of skills to perform such a procedure. You will find plenty of good plastic surgeons who are certified by either the American Society of Plastic Surgeons or by the American Osteopathic Board of Surgery or perhaps both.
You also want to make sure the place your surgery occurs is a clean, licensed facility. Beyond the plastic surgeon, you'll want to ensure they have a board-certified anesthesiologist as well as registered nurses and a surgical technician on staff.
What Have Previous Patients Said About This Doctor?
If you check Yelp for reviews before going to a new restaurant, then you definitely want to thoroughly check out what a particular plastic surgeon's previous patients have said about them. Reviews posted on third-party review sites, such as Google Reviews, are generally safer than reviews on a cosmetic surgeon's own webpage since they could more easily edit these. Still, check for any common wording or phrasing in reviews since this can be a sign of phony reviews whether positive ones from the cosmetic center staff or a string of negative ones from competitors.
What Kind of Results Can They Achieve?
A plastic surgeon with any experience will have plenty of before and after photos on their website. These are important for showing the kind of results they've been able to achieve for patients with the variety of breast implants available on the market today. Because photos taken at certain angles can hide some flaws, be sure that all of the before and after photos used by a surgeon show full front and side views.
Getting A Consultation
Let's say you've checked out a number of surgeons as well as their facilities and before and after photos and narrowed it down to just one or two. Now it's time for the consultation. You want to make sure the doctor listens to what you're trying to achieve from your breast augmentation. You'll want to ask them what procedures are in place in the event of any complications. This is the time to see if you feel comfortable making the final decision to go with this surgeon or not.
Choosing Your Surgeon
The final step is choosing your surgeon. If you're in the Bucks County or Philadelphia, Pennsylvania area, you may want to consider the Kole Plastic Surgery Center. Dr. Edward S. Kole is board-certified in both general surgery as well as plastic and reconstructive surgery. Our staff is friendly and professional. Our facility is clean and fully staffed with medical personnel who can address any situation. Our practice can handle a wide range of plastic surgery procedures, and in the event of breast augmentation, we can run through the array of implant options available to you.
Whatever your final decision on a surgeon and facility, this is definitely something you want to get right the first time. A poorly done medical procedure can cause additional recovery time and unsatisfying results. Also, a revision procedure with another doctor to correct a botched initial breast augmentation will undoubtedly cost more than just having it done right in the first place. Price is important, but for your long-term health, safety and happiness with the end results, please don't make price your first consideration.