Pros and Cons of Voluma
Published on October 10, 2016 by
Kole Plastic Surgery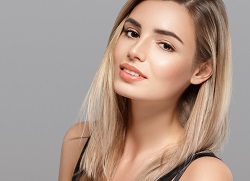 Voluma is one of the best cheek fillers in the market. With a host of positive, success stories, it's easy to want to jump on board the Voluma wagon. On the other hand, it's always best to look before you leap so take a look at the following pros and cons before you make up your mind about getting this procedure done.
Pros
Non-Invasive
As a face lift, Voluma is the best option since it is completely non-invasive. No surgery is necessary, no minor cuts required or anything of the sort. Certain key areas on the cheeks and face are selected and the Voluma solution is injected there. There is no bruising from the process and while swelling does occur, it is minor in comparison to the swelling which is common after facial surgery. This also means there is no facial scars or mark to deal with either.
Immediate Visible Results
The effects of Voluma are visible from the first session. Apart from the swelling, there is no need to wait for days or even weeks to see the results. You skin will look firmer and your cheekbones will be more defined as well.
Gives a Natural Look
Another reason why Voluma is popular is that you don't have to worry about getting results which look plastic or fake. Administered with attention to your facial structure and anatomy, Voluma is meant to complement and enhance your features. This skin rejuvenation treatment is aimed at lifting any sagging skin and defining your cheekbones in a natural manner.
Cons
Does Need Touch Ups
Made with synthetic hyaluronic acid, Voluma does require touch ups as the product gradually breaks down over time. Based on the amount you got injected and how quickly your body breaks it down, you may need Voluma as early as 12 to 18 months. However, there have been cases where no touch up has been needed for almost two years.
Requires Careful Attention to Medical History
Before Voluma is administered, it is necessary to give full disclosure regarding your medical history. This is owing to the fact that it can and does trigger or aggravate a certain medical conditions and can cause infections if administered incorrectly. Moreover, certain medications such as pain killers, anti-inflammatories and blood thinners can hamper the recovery time and also affect the kind of results you can expect so you will have to stop taking them. Always discuss your medical history with your plastic surgeon as it will help them to determine the proper course of action you should take.
Care in Administering
When getting Voluma, you need to ensure that your plastic surgeon knows how to inject following your facial anatomy. Their skill, technique and understanding of your facial features will greatly influence the results you get. Always choose a Board Certified plastic surgeon like Dr. Edward S. Kole of The Kole Plastic Surgery Center as this greatly ensures that Voluma will give you the kind of results you are looking for.
The best way to gauge the skill or technique of a plastic surgeon is to get a consultation session with them. If you're looking for a Board Certified plastic surgeon and want to schedule a Voluma treatment, contact us by filling out our online form to get a complimentary consultation appointment or call us now at 215-315-7655.