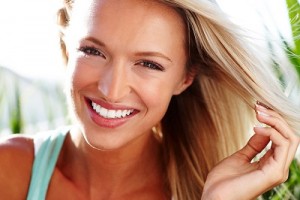 Summer has arrived and it is the right time to hit the beach to enjoy the beauty of nature. You may be investing a lot of time, energy and money to maintain and prepare your body for the beach but neglecting the beauty of your face is the biggest mistake most women make. Thanks to recent developments in medical sciences now women and men both are able to enhance their facial beauty by undergoing some non invasive treatments. Here is list of 5 treatments that every women must undergo to look attractive and beautiful this summer.
Restylane® Silk Treatment
First things first, lips are considered as one of the most attractive features in women. But most women do not have those attractive lips that are able to cast a spell on the minds of men. This problem can now be solved by undergoing a Restylane® Silk treatment. Under this treatment Restylane® Silk is injected into the lips of patients which makes the lips fuller , plumper and more attractive.
Latisse®
Though it is not a treatment but it should not be confused with a cosmetics product. Latisse® is a solution that is approved by the FDA that makes the eyelashes of women thick, dark and long. This Latisse® solution is applied on the base of the eyelashes and within 16 weeks noticeable difference can be seen. This product however cannot be purchased in the open market. A doctor's prescription is necessary to purchase this product.
Dysport® Treatment
Have you ever noticed that when you step out on the beach there is a frown that appears naturally between your eyebrows? This may be natural but that frown does not make your face look gorgeous. Dysport® is the key for solving this problem. Dysport® consists of chemical compound (derived from Clostridium Botulinum) that paralyzes your muscles between your eyebrows so that a frown or wrinkle cannot appear even if you step out in the scorching heat of the sun without sunglasses. This will make your face look calm and peaceful.
Restylane® Lyft Treatment
In order to look attractive and stunning around people most women wish that they had full round cheeks because it is something that drives most men crazy. This wish can now be fulfilled by undergoing Restylane® Lyft Treatment. In this treatment a gel (which is made from proteins that are naturally present in the human skin and tissues) is injected in the area surrounding the cheeks in order to smooth out the nasolabial folds and to increase the volume of your cheek contours.
Bellafill® Treatment
Are you worried that your skin is forming wrinkles and smile lines in the nasolabial folds, then no need to worry about it anymore. Bellafill® is here to save your day. Nope, Bellafill® is not a name of some superhero, it is an FDA approved non-absorbable dermal filler that rids your skin of wrinkles and make you appear even younger.
If you live near the Philadelphia, Bucks County or Montgomery County areas and want to look even better for the summer, contact us at www.koleplasticsurgery.com or visit The Kole Plastic Surgery Center Center at [primary_address] Southampton, PA, [primary_state] or by calling 215-315-7655 .