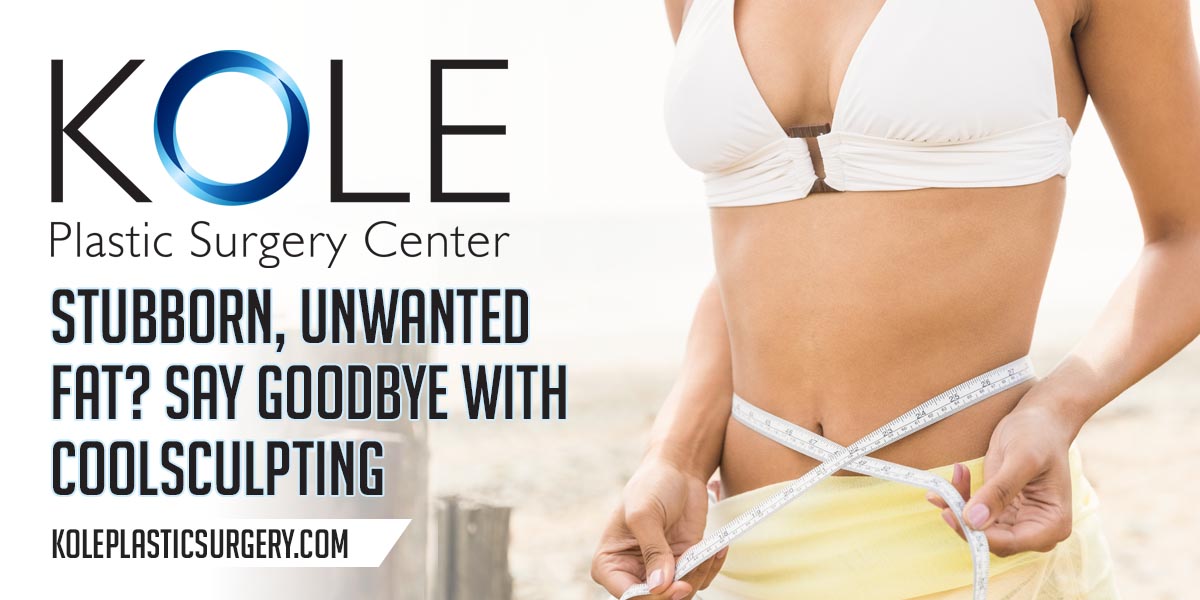 Even when given a cute name like "love handles," nobody considers the fat that can build up on their flanks to be cute. They may be easy to conceal with clothes in cool weather, but they have no place to hide when swimsuit season arrives.
Similarly, excess fat on the belly and thighs as well as under the chin, buttocks and arms can negatively affect your appearance and bring down your self-confidence.
The high demand for having unsightly fat removed is why liposuction is the second most common cosmetic procedure in the United States as of 2020. What many people do not realize, however, is that liposuction is a surgery, and as such, it involves recovery time and post-surgical pain and discomfort. Fortunately, for those who want impressive fat reduction results without the long recovery time or pain, there is CoolSculpting.
Are You a Candidate for CoolSculpting?
At The Kole Plastic Surgery Center, Dr. Edward S. Kole has performed the CoolSculpting procedure on thousands of patients. This procedure is ideal for patients who have smaller amounts of excess fat in specific areas that diet and exercise have not been able to handle.
If you have significant amounts of excess fat to be removed around your body, then liposuction might still be ideal for you.
How Does CoolSculpting Eliminate Fat?
It is an FDA-approved treatment that involves the use of a machine and an applicator that is put on the area to be treated.
It lowers the temperature of the fat cells in the targeted area to the point that they begin to freeze and then break down. It does not negatively affect the skin, nerves or muscles in the treated area.
Best of all, there are no incisions made or anesthetic needed since it's a non-surgical procedure which means no scarring or recovery time. It can take a number of treatments to get the desired effect, and each treatment takes about half an hour, so you can get it in during your lunch hour.
Once the fat cells are broken down, they are removed through your body's natural elimination processes.
How Long Does It Take to See Results?
As a board-certified plastic surgeon at The Kole Plastic Surgery Center, I give my patients all the information they need during their personal consultation, so they can make an informed decision. One of the big questions I get is how long it takes for results to show. While it takes about two to four months to see the full effects, you should start seeing the initial benefits in about three weeks.
You'll be happy to know that the results from CoolSculpting are permanent in the sense that the fat cells that are eliminated are gone forever. I still advise my patients to follow a diet and exercise plan that will prevent new fat cells from taking their place. If you are 20 to 25 pounds overweight with small pockets of stubborn fat that are resistant to diet and exercise, CoolSculpting may be the solution you've been looking for.
Contact us today to schedule your complimentary consultation, online or call 215-354-1010.