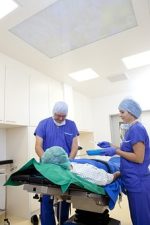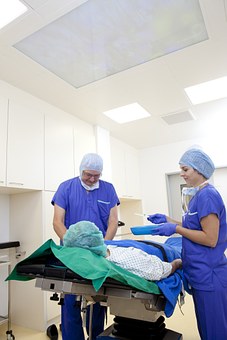 Undergoing plastic surgery in Warminster, PA may be something that you've been considering. Dr. Edward Kole of Kole Plastic Surgery Center is available for all residents of Warminster and the surrounding areas. He performs all different types of plastic surgery at his well-respected surgical center. Simply give them a call today to schedule your initial consultation with a qualified plastic surgeon.
Why Should You Choose The Kole Plastic Surgery Center For Your Procedure?
The Kole Plastic Surgery Center was founded back in 2005. Over the last decade, Dr. Kole has been providing spectacular results to his patients. Dr. Kole has been in the private plastic surgery practice since way back in 1998. He has decades of experience under his belt and uses that experience to provide patients with helpful insight and great results. All the procedures that Dr. Kole performs are done at the Kole Plastic Surgery Center, so you never have to worry about stepping a foot inside of the hospital for your procedure.
What Is Plastic Surgery?
If you're like most, you've heard of some specific plastic surgery procedures, such as a facelift or a breast augmentation. However, you may still be unclear about what plastic surgery entails. To help you gain a better understanding of this type of practice, we're going to break down this type of surgery into its main two components. These are cosmetic surgery and reconstructive surgery.
When it comes to enhancing the look of your body, cosmetic surgery is performed. This includes surgical procedures like breast augmentations and facelifts. The whole concept behind these procedures is to alter the normal anatomy of the body. These are seen as desirable surgeries, not medically necessary ones. Most insurance companies classify cosmetic procedures as elective and will not cover them.
Reconstructive surgery, on the other hand, is a type of procedure that is deemed medically necessary. Therefore, it's typically covered by most insurance providers. The whole concept behind reconstructive surgery is to correct abnormalities and reinstate the functionality of body components. These abnormalities can be caused by things like birth defects and trauma.
What Cosmetic Procedures Can I Have Performed?
As you learned above, Dr. Kole offers a wide variety of plastic surgery procedures. Many of which, are done on a regular basis due to high demand. The most popular types of surgeries that he currently performs include:
Tummy Tuck
Breast Augmentation
Rhinoplasty
Facelift
Eyelid Surgery
Mommy Makeovers
Necklifts
Lip Fillers
Ear Surgery
Am I A Good Candidate For Cosmetic Surgery?
Not all persons who want to undergo plastic surgery are good candidates for the procedure. Rather, some specific qualifications must be met for the procedure to be performed. The most commonly required for all procedures is a healthy patient who has no serious medical conditions. Depending on the type of procedure that you want to have performed, there are specific requirements that you must meet. You can learn these by talking with Dr. Kole at your initial consultation.