Can I Finance Plastic Surgery?
Published on July 19, 2017 by
Kole Plastic Surgery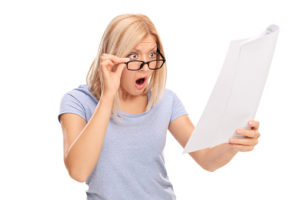 Except for a few exceptions, health insurance does not cover plastic surgery. Therefore, you'll need to pay for your surgery out of pocket. Many people find that they cannot afford the cost of surgery all at once, but could afford smaller monthly payments. There are several options to finance a plastic surgery procedure, including:
Saving up – Some people find it worthwhile to save on interest payments by adding savings to their account until there is enough money to cover the full cost of surgery. Saving money may help you minimize how much you money you need to finance.
Credit cards – If you have a credit card with a low or 0%interest rate, which you don't plan on using for other purchases, it may be wise to place the balance on a credit card.
Personal loan – Your bank or federal credit union may offer you a personal loan that you can use for surgery. Loans may or may not need security depending on your credit history.
Third-party financing – Many private companies offer financing for plastic surgery procedures; his type of loan will have an interest rate that is dependent on your credit history.
If you are thinking of having a plastic surgery procedure, and you may need financing, it's a good idea to check up on your credit score prior to the surgery, so that you qualify for the best possible rates.
Before you start applying for financing, you'll want to get an exact quote from Dr. Kole, so you can determine how much outside help you'll need. From there, you can look at which options would have the lowest interest, the credit loan terms what amount of money you'll qualify for with your credit score.
To schedule a consultation about your plastic surgery, call Dr. Edward S. Kole at 215-315-7655 today.