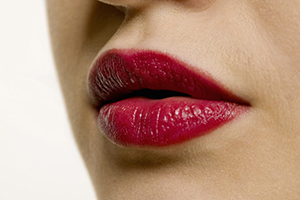 Appearance of women is what counts a lot whether they are in a business meeting, at work, on travel/vacation or in the bedroom with their significant other. Although he won't ask you of anything special but consider it your duty to gain his undivided attention by your stunning beauty. Most resources report that curves are what matter the most in the attractiveness of a women, but neglecting your lips is not an excuse. Plump lips are what drive most men crazy and now you can have those lustful lips by undergoing a noninvasive Restylane® Silk treatment.
What is Restylane Silk Treatment?
It is synonym for lip augmentation. Though you may have gotten a broad idea, but let us explain it in a little bit more detail. With the increase in your age your lips grow thinner and wrinkles start to form in the surrounding area of your lips, making you appear older than your actual age. Thus, for solving this problem, most women undergo Restylane® Silk treatment to look more attractive and younger. The use of Restylane® Silk is not limited to older women; most celebrities who wish to have full, plump lips also undergo Restylane® Silk Treatment on a regular basis.
Is it Risky?
Restylane® Silk is the only lip augmentation treatment that is approved by the Food and Drug Administration (FDA). It has passed through rigorous testing and is proved to be risk-free, however, you may notice some slight side effects of this drug but none of it is serious for your health. One common side effect is the appearance of bruises on your lips, but those fade away within a couple of days after the treatment if they happen at all.
How Much Does It Cost?
Well, it all depends upon your determination and passion to look attractive and gorgeous. The Restylane® Silk's one syringe costs around $550 which is a good value for your money, especially when other techniques, such as implants, costs around $2000 and are invasive when compared to Restylane® Silk Treatment. The effect of Restylane® Silk will last up to six months, however, if you are a person who likes hitting the gym on a regular basis, then the effect of Restylane® Silk will wear off slightly sooner. This is mainly because Restylane® Silk depends upon your metabolism and the muscle use of your lips.
Where Can I Get Restylane Silk Treatment From?
This treatment is gaining popularity among women in the United States and can be availed easily from Kole Plastic Surgery of The Kole Plastic Surgery Center. We provide Restylane® Silk treatment to our clients and are committed to providing patients with exceptional patient care and surgical expertise. To find out more about Restylane® Silk treatment, visit our official website or call 215-315-7655 . If you live in the Philadelphia, Bucks County or Montgomery County or surrounding areas contact us at www.koleplasticsurgery.com or visit The Kole Plastic Surgery Center Center at 1122 Street Rd STE 100, Southampton, PA 18966  today!