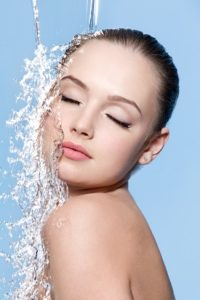 Your face is the first thing people see when they look at you. But, for many, the effects of aging mostly affect the face. However, a facelift procedure can help individuals obtain a more youthful appearance by eliminating fine lines and wrinkles. If you're thinking about a facelift, there are a few things you should know first.
#1) There is More than One Type of Facelift
It's easy to assume that there is one option for facelifts. But, because patients may be affected differently by aging, there are a number of facelift options to provide various results. A traditional facelift includes making an incision around the entire hairline, all the way to behind the ears. Then, the skin is pulled back, muscles are tightened, and excess skin is removed. With a short-scar facelift or mini-facelift, lesser incisions are made so that the hairline and earlobes are left untouched. This option is great for individuals experiencing early signs of aging who need less stretching of the skin to obtain desired results. Finally, with a mid-facelift, individuals can expect results more focused on the cheeks and eyes. This option is perfect for individuals experiencing signs of aging or sagging around these specific areas only.
#2) When You Schedule Your Facelift Matters
Commonly, patients will mistakenly think they can schedule a facelift any time of the year. However, there is some recovery time after a facelift. So, patients should choose the timing of their procedure based on their availability to recover. Recovering from a facelift requires staying indoors and getting rest, which may be easier for some patients during winter months. On the other hand, many individuals find they have more time off during the summertime, which may be a better solution for them than the winter. While the perfect timing for recovery varies from person to person, this is something every facelift patient should consider before setting a procedure date.
#3) You May not Need a Facelift
A facelift may be something you've wanted for a while. And, while it's a relatively simple procedure which offers few and uncommonly experienced side effects, it's still quite invasive. Before deciding on a facelift, it may be in your benefit to consider other options which could provide similar results. Less invasive procedures to improve signs of aging may include laser treatments and dermal fillers, which are both offered here at Kole Plastic Surgery Center Center.
Ready for Your Facelift or Other Beauty Procedure?
We understand that you may have many questions about facelifts and your options for treatment. So, we invite you to contact us today to schedule a complimentary consultation. There is no obligation to discover if a facelift is the right option for you.